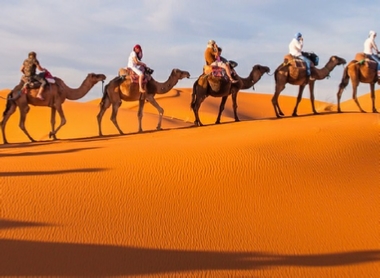 Explore Sahara desert in private Morocco tours.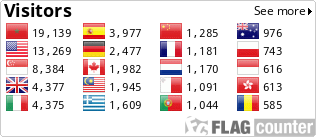 Day trips from marrakech
Merzouga excursions
Tours from Marrakech
tours from Fes
tours from Casablanca




Included in private tour:
Pick up from hotel/airport Errachidia
Transport in A/C vehicles
Experienced driver / Sahara Guides
Breakfasts/dinners as per itinerary
Camel trek in Merzouga desert
Night in hotels, Merzouga camp
BEST 3 DAY TOUR FROM ERRACHIDIA TO MERZOUGA AND MARRAKECH
In Morocco Sahara Tour:
Trips Around Morocco organize desert tour from Errachidia. The authentic desert tour to Merzouga with everyday departure from your hotel or any point in city. We allows you to see everything we offer and customize private Morocco tours with a full itinerary.
3 Day Merzouga Desert Tour from Errachidia towards Marrakech
Travel in Morocco in authentic private tour organised by Trips Around Morocco. Customized Tours to your needs in and around Merzouga Desert. Discover everything that Merzouga offers.
NOTE : This private tour from Errachidia can be modified depends on your travel plan.
DAY 1: ERRACHIDIA AIRPORT - ERFOUD - MERZOUGA DESERT
Today we start our 3 Day Tour from Errachidia to Merzouga and Marrakech with airport or hotel pick up. We leave for Erfoud where you visit fossil factory, then we explore souk in Rissani and then we head into the desert. We reach desert hotel for dinner and overnight in a hotel near Erg chebbi Sahara dunes. We prepare for camel trip into the middle of the dunes in order to see the sunset, then after you will arrive at the camp and spend the night in a nomadic tent.
DAY 2: MERZOUGA DESERT - TODRA - DADES GORGES
Today we wake up early to see the spectacular sunrise, where the colour of the dunes and the play of shadows are an awesome sight. Arriving at the hotel/riad to have breakfast and a shower. We will continue to Ouarzazate via Rissani and stop in Erfoud: famous for its fossilized marbles, where you will visit the workshop production of marble fossils. Continue to the Todra Gorges which is an ideal place for walking and exploring on your own. We continue to Dades Valley and check into the hotel/riad.
DAY 3: DADES GORGES - SKOURA - AIT BENHADDOU - MARRAKECH
After breakfast, you're going to explore Valley of Roses, then Skoura and enjoy stopover at the Kasbah of Taourirt in Ouarzazate and the film studios before heading to the fortified village of Ait Ben Haddou. Enchanting Berber architectural structure, the kasbah is about 800 years old. Once arriving at the top of the village hill, there is a great view of the ancient caravan trails, which were used for the sake of trade, and the distant Peaks of the high Atlas mountains. Ait Ben Haddou Kasbah was a square of many foreign and Moroccan films. Afterwards, drive to Marrakech through the high Atlas Mountains and we drop-off at your hotel.
NOTE : This is a private Morocco trip, thus there will be no other people in your travel. You can request that the private driver stop wherever you choose for photographs or a break along your Errachidia Sahara Desert Tour.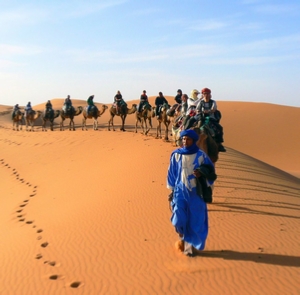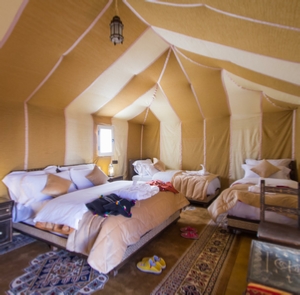 Price quote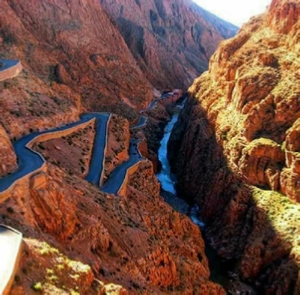 Not included:
Airline tickets to/from Morocco
Lunches
Soft drinks
Tips
Price quote
Departure:
Get Amazing Experience in our Recommended Private Morocco Tour with Departure from Any City. We pick up you from your hotel , and our tour starts usually at 8.30 a.m.
Private tour rates:
We offer reasonable cost for a private tour in Morocco. For multiple-day private tours, including fuel, insurance, tax, parking, accommodation, and food, the confirmed price is guaranteed.
Why Private Tour:
This private Morocco tour is suitable if you want lifestyle experiences to you and your family. You get to travel on your own terms, enjoying quality time with family and friends without having to accommodate other travellers' needs and wants.
Availability:
We offer unique tours & experiences around Morocco, available every day.
Our experience:
Informative and personalized service. Complete and fulfilling experience of Trips Around Morocco.
Certified Tour Guides:
We offer Private and Unique Experiences , also Sahara Walking Tours with sunset and Sightseeing excursions. Explore Morocco and know Berber Culture.

Recommended Sahara Tours Errachidia Merzouga
WE OFFER MOROCCO PRIVATE TOURS FROM ERRACHIDIA TO EXPLORE BEST SIGHTS, CITIES AND SAHARA DESERT IN OUR GUIDED TRIPS.
We offer a range of Desert Tours from Errachidia throughout Morocco. We may customise any of our suggested Tour departure Errachidia designed by us to suit your ideal travel plans.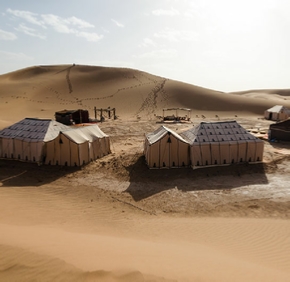 2 Day Tour from Errachidia to Merzouga and back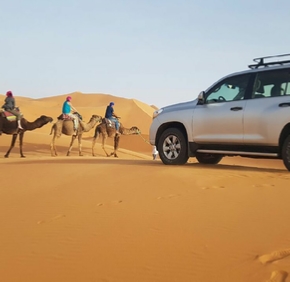 read more
read more
2 Day Tour from Errachidia to Merzouga and Fes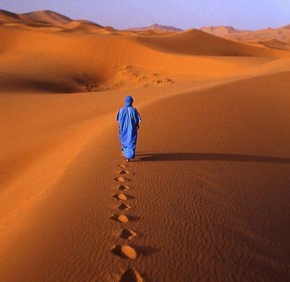 read more
2 Day Tour from Errachidia to Merzouga and Marrakech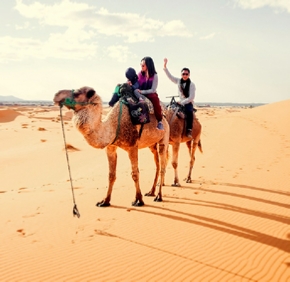 3 Day Tour from Errachidia to Merzouga and back
read more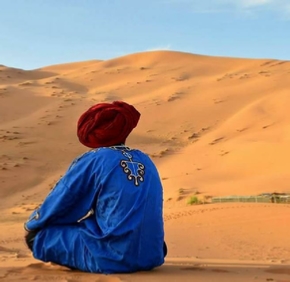 read more
3 Day Tour from Errachidia to Merzouga and Marrakech