Phone: +212 611 744259 Whatsapp +212 622 765656
Day trips from marrakech
Merzouga excursions
Tours from Marrakech
tours from Fes
tours from Casablanca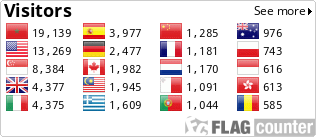 Included in private tour:
Pick up from hotel in Ouarzazate
Transport in A/C vehicle for private tour
Experienced driver
Breakfasts/dinners as per itinerary
Camel ride in Sahara desert
Accommodation in desert camp
3 DAY TOUR FROM OUARZAZATE TO MERZOUGA AND FES
In Morocco Sahara Tour:
Trips Around Morocco organize desert tour from Ouarzazate. The authentic desert tour to Merzouga with everyday departure from your hotel or any point in city. Private transfer with professional and knowledge guide / driver is guaranteed.
3 Day 2 nights Tour from Ouarzazate to Merzouga desert and Fes
Travel in Morocco in authentic private tour organised by Trips Around Morocco. You will experience camel trek and you spend a night in comfortable desert camp.
NOTE : This private tour from Ouarzazate can be modified depends on your travel plan.
DAY 1: OUARZAZATE - SKOURA - DADES VALLEY - MERZOUGA DESERT
After hotel pick up we head to Skoura, then we drive through Magouna Roses to Dades Valley where you will explore Dades Gorges, followed by driving through the famous Todra Gorges. Here, we will relax over a glass of tea before we drive to Erfoud. At Erfoud, we deviate off the track to head towards the dunes of Erg Chebbi in Merzouga where we will meet our camels. The magnificent Erg Chebbi dunes during sunset are a beautiful sight! We arrive at the Berber camp where we will enjoy dinner and traditional singing and drums. It will be an unforgettable night in the middle of the desert. Dinner and accommodation in a desert camp. Enjoy our 3 Day Tour from Ouarzazate to Merzouga and Fes.
DAY 2: MERZOUGA DESERT & CAMEL EXCURSION
Our 3 Day Tour from Ouarzazate to Merzouga and Fes continues with Sahara excursion. We explore the tiny villages around Erg Chebbi dunes such as ( Hassi, Labied, Merdani, Khamlia, and Mfiss ) on our way to Khamlia where we expect to meet locals showing their desert foxes. We may also encounter desert reptiles and mammals along the way. In Khamlia, known as the village of black people who were once slaves originating from Sudan, you will be welcomed with a cup of tea while enjoying their spiritual Gnawa music. We visit a Nomad family, who are living in a Berber tent and taking care of their herds of cattle, goats and camels. You will be introduced to family members and get to know about their way of life, while enjoying the taste of a nice cup of tea. Afterwards, we will return back to Merzouga, for dinner and accommodation in a traditional hotel.
DAY 3: MERZOUGA DESERT- MIDELT - FES
After breakfast, we depart to Rissani, the ancient economic capital of Morocco. We will drive to Errachidia, then Midelt and Azrou, where we can see the amazing landscapes of the Middle Atlas Mountains and the Cedars Forest. We can spot the wild monkeys who roam free in the forest. Afterwards, we will pass by Ifrane, the so-called "The Moroccan Switzerland." In the afternoon, we arrive in Fez where we will finish 3 Day Tour from Ouarzazate to Merzouga.
NOTE : This is private tour in Morocco, it means nobody else will be in your group , you can ask the private driver to stop anywhere during our Ouarzazate Sahara Desert Tour.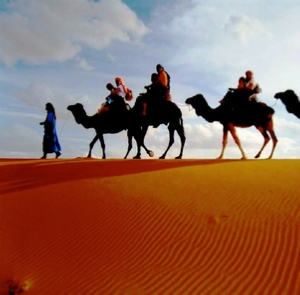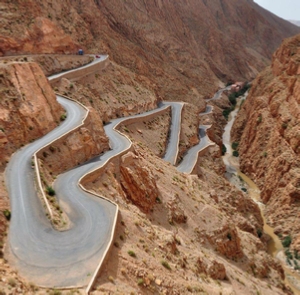 Price quote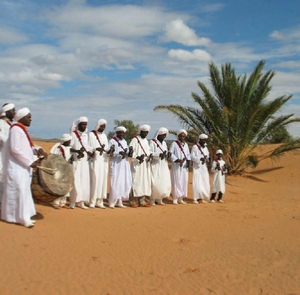 Not included:
Airline tickets to/from Morocco
Lunches
Soft drinks
Tips
Price quote
Departure:
Get Amazing Experience in our Recommended Private Morocco Tour with Departure from Any City. We pick up you from your hotel , and our tour starts usually at 8.30 a.m.
Private tour rates:
We offer reasonable cost for a private tour in Morocco. For multiple-day private tours, including fuel, insurance, tax, parking, accommodation, and food, the confirmed price is guaranteed.
Why Private Tour:
This private Morocco tour is suitable if you want lifestyle experiences to you and your family. You get to travel on your own terms, enjoying quality time with family and friends without having to accommodate other travellers' needs and wants.
Availability:
We offer unique tours & experiences around Morocco, available every day.
Our experience:
Informative and personalized service. Complete and fulfilling experience of Trips Around Morocco.
Certified Tour Guides:
We offer Private and Unique Experiences , also Sahara Walking Tours with sunset and Sightseeing excursions. Explore Morocco and know Berber Culture.
2 Day Tour from Ouarzazate to Merzouga and back
2 Day Tour from Ouarzazate to Merzouga and Fez
3 Day Tour from Ouarzazate to Merzouga and back
read more
read more
read more
Recommended Tours from Ouarzazate
We offer Morocco Private Tours from Ouarzazate To explore Best sights, cities and Sahara Desert in Our guided trips.
We offer a range of Best Sahara Desert Tours from Ouarzazate and guided day trips, throughout Morocco. We may customise any of our Tour departure Ouarzazate designed by us to suit your ideal travel plans.
3 Day Tour from Ouarzazate to Merzouga and Fes
read more