Phone: +212 611 744259 Whatsapp +212 622 765656
Day trips from marrakech
Merzouga excursions
Tours from Marrakech
tours from Fes
tours from Casablanca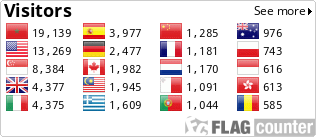 Included in private tour:
Pick up from hotel/airport Errachidia
Transport in A/C vehicles
Experienced driver / Sahara Guides
Breakfasts/dinners as per itinerary
Camel trek in Merzouga desert
Night in hotels, Merzouga camp
3 DAY TOUR FROM ERRACHIDIA TO MERZOUGA DESERT AND MARRAKECH
In Morocco Sahara Tour:
Trips Around Morocco organize desert tour from Errachidia. Book a Private Tour to Merzouga with everyday departure from your hotel or any point in city. Private transfer with professional and knowledge guide / driver is guaranteed.
3 Day 2 Nights Tour from Errachidia to Sahara and Marrakech
Travel in Morocco in authentic private tour organised by Trips Around Morocco. We can also arrange private tours for groups of all sizes, from 1-40 people. For people interested in a more personal experience we organise Sahara Desert Tour of Merzouga.
NOTE : This private tour from Errachidia can be modified depends on your travel plan.
DAY 1: ERRACHIDIA AIRPORT - ERFOUD - MERZOUGA
Today we pick up you from airport or hotel,then we drive through Ziz valley to reach city of Erfoud, famous for its fossil products. Then we drive to Rissani to visit local souk and later today we reach Merzouga desert. We stay overnight in local desert hotel with dinner. Enjoy our 3 Day Tour from Errachidia to Merzouga and back.
DAY 2: MERZOUGA DESERT EXCURSION
Today you will explore best of Merzouga desert. We will also visit village of Khamlia, famous for musicians originally from Sudan and Mali. We will have lunch with Berber family living in desert and later today we prepare for camel ride in Sahara desert, guided by experienced camel guide. We will watch desert sunset in Merzouga desert. Once we reach desert camp we will enjoy Berber dinner, drum music at campfire in Merzouga. You will spend the night in tents in desert Merzouga.
DAY 3: MERZOUGA DESERT - RISSANI - ERRACHIDIA AIRPORT
On the last day of our 3 Day Tour from Errachidia to Merzouga and back we continue and we get up to join the sunrise's fantastic photo opportunities. Back to hotel to have breakfast, take showers, and get ready to set off for Errachidia. En our long way we will enjoy the natural landscape of Ziz Valley. We drop you off at the hotel or airport.
NOTE : This is private tour in Morocco, it means nobody else will be in your group , you can ask the private driver to stop anywhere during our Errachidia Sahara Desert Tour.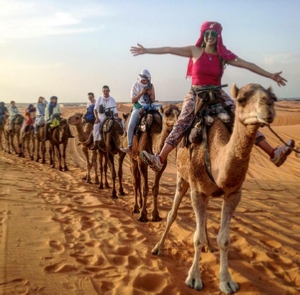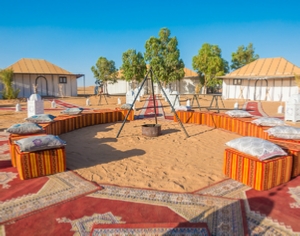 Price quote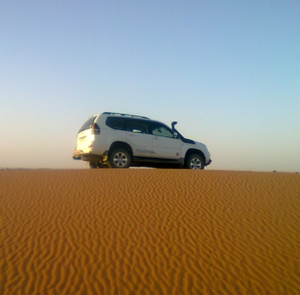 Not included:
Airline tickets to/from Morocco
Lunches
Soft drinks
Tips
Price quote
Departure:
Get Amazing Experience in our Recommended Private Morocco Tour with Departure from Any City. We pick up you from your hotel , and our tour starts usually at 8.30 a.m.
Private tour rates:
We offer reasonable cost for a private tour in Morocco. For multiple-day private tours, including fuel, insurance, tax, parking, accommodation, and food, the confirmed price is guaranteed.
Why Private Tour:
This private Morocco tour is suitable if you want lifestyle experiences to you and your family. You get to travel on your own terms, enjoying quality time with family and friends without having to accommodate other travellers' needs and wants.
Availability:
We offer unique tours & experiences around Morocco, available every day.
Our experience:
Informative and personalized service. Complete and fulfilling experience of Trips Around Morocco.
Certified Tour Guides:
We offer Private and Unique Experiences , also Sahara Walking Tours with sunset and Sightseeing excursions. Explore Morocco and know Berber Culture.
Recommended Sahara Tours Errachidia Merzouga
We offer Morocco Private Tours from Errachidia To explore Best sights, cities and Sahara Desert in Our guided trips.
We offer a range of Desert Tours from Errachidia throughout Morocco. We may customise any of our suggested Tour departure Errachidia designed by us to suit your ideal travel plans.
2 Day Tour from Errachidia to Merzouga and back
read more
read more
2 Day Tour from Errachidia to Merzouga and Fes
read more
2 Day Tour from Errachidia to Merzouga and Marrakech
3 Day Tour from Errachidia to Merzouga and back
read more
read more
3 Day Tour from Errachidia to Merzouga and Marrakech