Phone: +212 611 744259 Whatsapp +212 622 765656
Day trips from marrakech
Merzouga excursions
Tours from Marrakech
tours from Fes
tours from Casablanca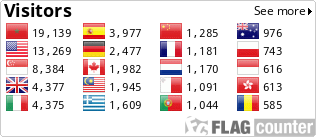 TRIPS AROUND MOROCCO
Our address :
40 Derb lalla Azzouna, Moukef, Medina
40030 , Marrakech, Morocco
Phone:
+212 676 595202
Our travel website:
www.tripsaroundmorocco.com
E-mail contact:
info.tripsaroundmorocco@gmail.com
Availability/Departure:
info.tripsaroundmorocco@gmail.com
CONTACT TRIPS AROUND MOROCCO
YOUR PERFECT HOLIDAY
First at all , we would like to inform you, that all our offered tours are private and guided with very knowledge, experienced and trusted guides.
We have lot of experiences as we organize tours,day trips and Merzouga desert excursions for years. To reserve your required tour we require some of your details to calculate correct and actual price for your Morocco holiday trip, Once we receive your reservation quote,we
will answer you within 24 hours.
We look forward to welcoming you soon in Morocco.