Phone: +212 611 744259 Whatsapp +212 622 765656
Day trips from marrakech
Merzouga excursions
Tours from Marrakech
tours from Fes
tours from Casablanca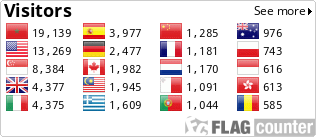 DISCOVER THE MAGIC OF MOROCCO WITH TRIPS AROUND MOROCCO. WE HAVE EXPERIENCED, PROFESSIONAL BERBER GUIDES AND DRIVERS FOR ALL YOUR TOURS AND DAY TRIPS.
We offer a range of private tours and day trips, throughout Morocco in 4x4 vehicles. We customise tours to suit you so you can discover and experience the culture, diversity and magic of Morocco.
MOROCCO 4X4 GUIDED MERZOUGA TOURS TO DESERT WITH LOCAL GUIDES AVAILABLE EVERY DAY




Trips Around Morocco offers you perfect experience in Morocco with local guides , friendly and experienced drivers. Our tours from Marrakech, desert trips from Fes and culture tours from Casablanca with local Berber staff are designed to discover and experience the best of our culture. Please feel free to contact us and we will help you plan your custom Morocco holiday.
Even if you travel with children in Morocco , we organize family tours for any age and interest.
Enjoy the breathtaking views from the High Atlas Mountains, the spectacular desert landscape and the most popular tourist destinations in Morocco.
Enjoy the beautiful scenery that only Morocco offers with these adventurous journeys from Marrakech , Fes and Casablanca to Sahara desert.
read more
PRIVATE EXCURSIONS

IN MOROCCO
read more
read more
read more
read more
read more
read more
read more
read more
read more
read more
read more